Analyze your symptoms
and heal.
Our mission is to help people take charge of their health by using computer science to identify and treat their symptoms with the best natural and conventional remedies with the help of homeopathy.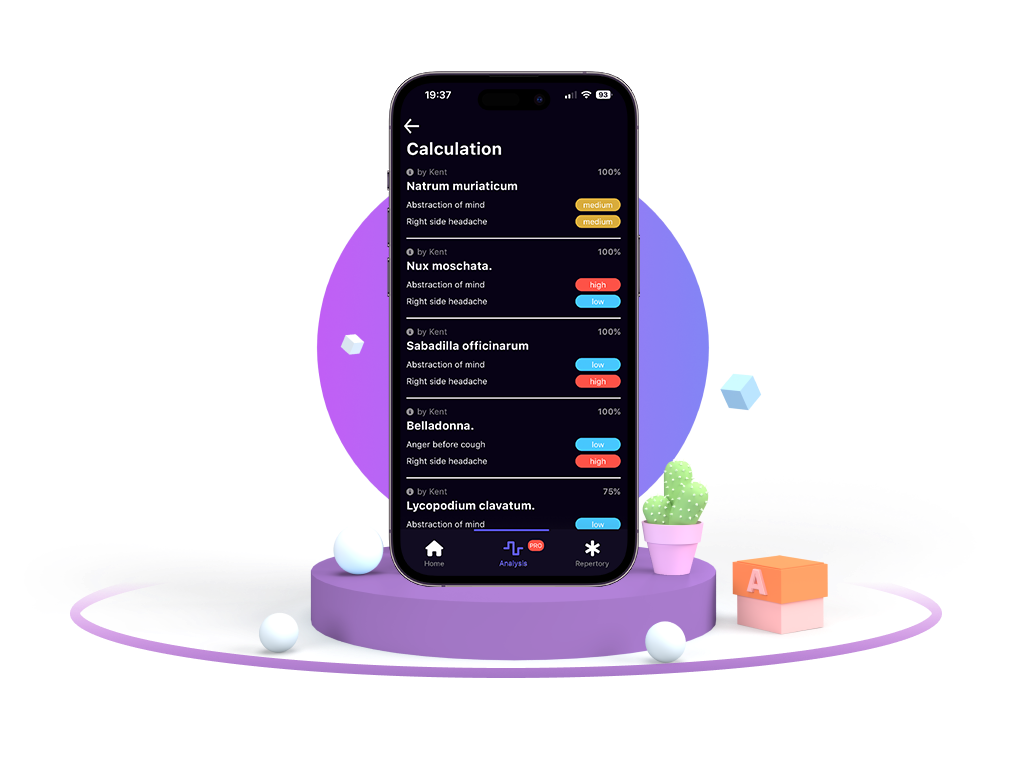 How it work
We are keeping everything simple and digital.
Analyze your symptoms
Add all your symptoms for the analysis.
Our system will then propose you from top to the bottom remedies best for your combination.
Find your remedy
We have details of each remedies.
Our list of homeopathy remedies keep growing are based on Kent but will soon grow with John H.Clarke, Henry C.Allen, William Boericke and more
Find each symptom
We have a free plan for all symptoms
in the simple search for singular symptoms we provide the detailed information of remedies that works. Browse around and get all your info you need with the help of homeopathy.
Frequently Asked And Question